Poqr Khanchali –Surb Hakob (Saint Jacob) church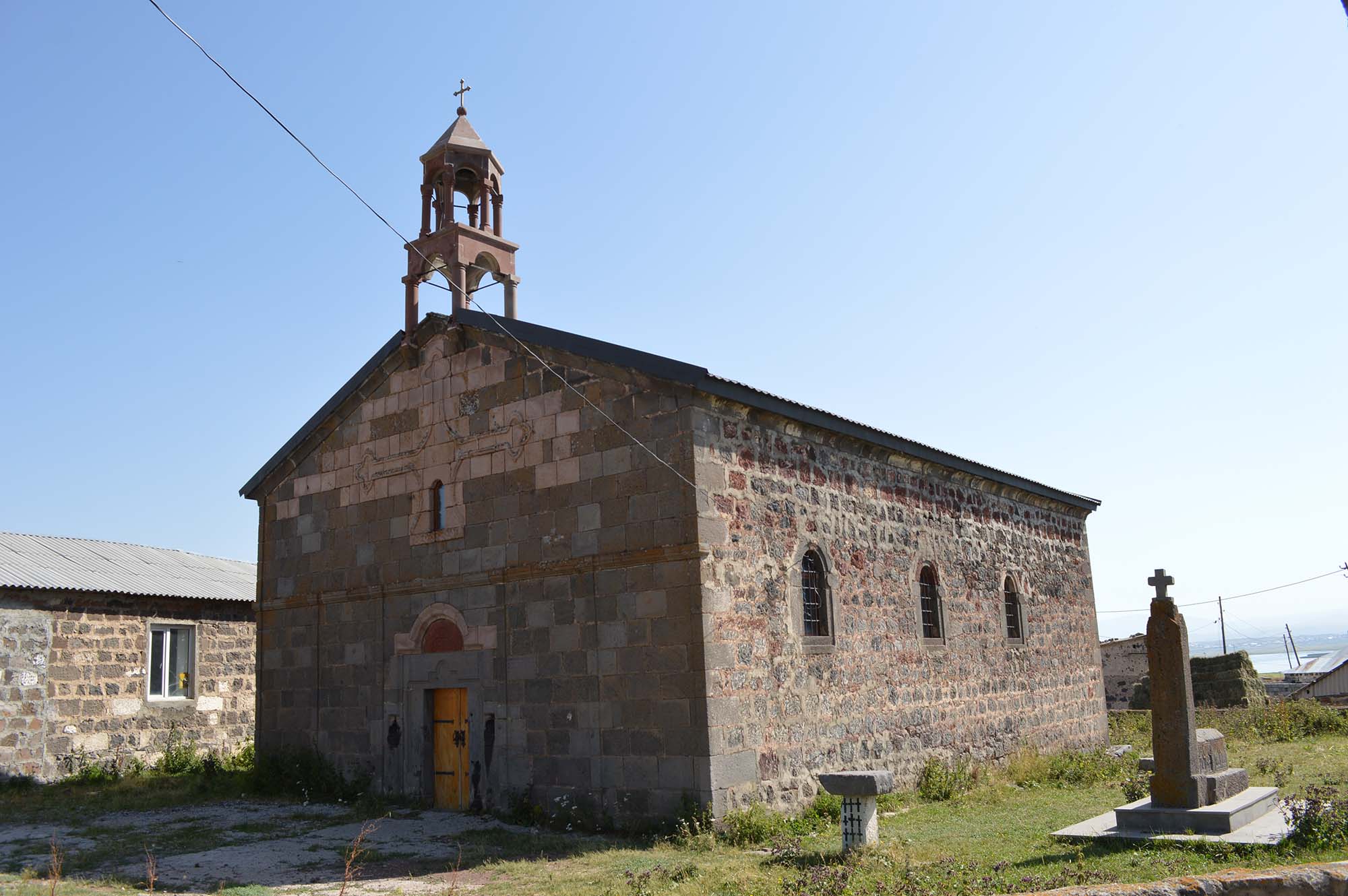 The church has been mentioned since the 150s.
It was completely reconstructed in 1875.
Establishment of the church: The village of Pokr Khanchali is located 5.5 km south-west of Ninotsminda. The church of Pokr Khanchali village is mentioned in the bulletin of the Georgian and Imeretian Dioceses of the Armenian Apostolic Holy Church in 1840. The name of the church is not mentioned. The number of parishes was 189 [1]. In the 1860s it was mentioned as a wooden structure [2]. The church was completely rebuilt in 1875. This is evidenced by the inscriptions preserved on the lintel of the church and southern part of the entrance. In September of the same year the church was consecrated by Archbishop Grigor Sakinyants [3]. At the beginning of the 20th century, the capital of the church was 257 rubles and 69 kopeks in silver [4]. The cemetery is located around the church.
Architecture: The church is built of hewn stone, the roof is double-pitched, and it stands at two round columns. The only entrance is from the western front. The external dimensions are 16,80×10,33 m. The baptismal font is built into the northern wall [5].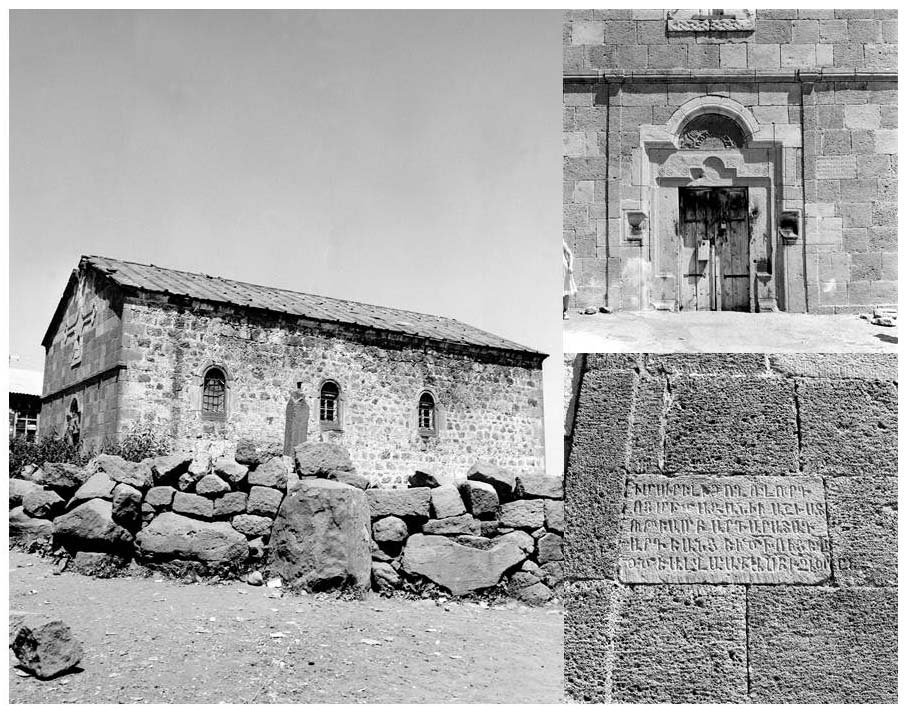 Parish priests: Rev. Father Vardan Movsisyan was one of the priests of Surb Hakob church in Pokr Khanchali [6]. He had been a priest from the 1860s to 1880s.
School: The church parish shcool in the village of Pokr Khanchali was opened in 1864 with public funds [7]. Karapet Khoperyants is mentioned as a teacher in the 1870s [8].
Reconstruction of the church: Surb Hakob church in Pokr Khanchali was closed during the Soviet era and was in a devastated condition during those years. In the Post-Soviet period, the church was regularly renovated by the villagers. However, the actual reconstruction work began in 2015, with the support of Artak and Babken Ispiryan brothers. The collapsed dome and the roof of the church were rebuilt, and the church hall was cleaned and improved, the old plaster was removed. The decoration of the interior of the church is not completed yet. Divine Liturgies are celebrated with Vemkar (the rock at the bottom of the Altar).
Diocese of the Armenian Apostolic Church in Georgia
Armenian Historical and Cultural Heritage Research Center in Georgia
[1] NAA, ֆ. 53, ց. 1, գ. 3800, թ. 4.
[2] NAA, ֆ. 53, ց. 1, գ. 3848, թ. 74.
[3] S. Karapetyan, Javakhk, Yerevan, 2006, p. 531-532.
[4] NAA, ֆ. 53, ց. 1,գ. 3912, part 1, թ. 111-ի շրջ.-112.
[5] S. Karapetyan, in the same place, p. 531.
[6] NAA, ֆ. 53, ց. 2, գ. 2868, թ. 3; գ. 2873, թ. 2; գ. 2897, թ. 3.
[7] NAA, ֆ. 53, ց. 1, գ. 3977, թ. 54-ի շրջ. -55.
[8] NAA, ֆ. 56, ց. 15, գ. 52, թ. 44.