Surb Errordutyun (The Holy Trinity) Church of Alatuman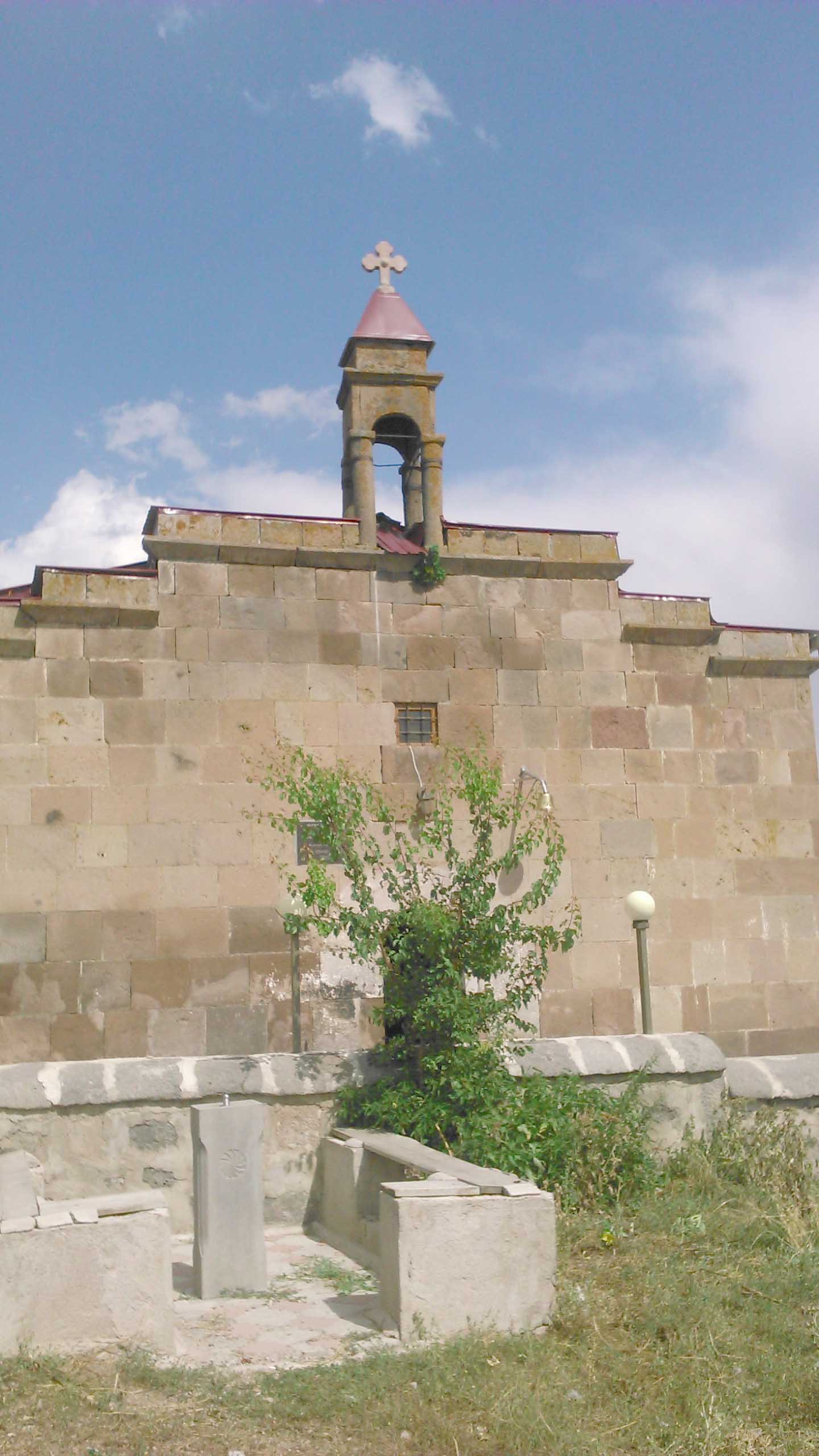 Founded in the 1830s
The presently standing Surb Errordutyun Church of Alatuman is founded in the 30s of the 19th century. There is a record about the church in the reference book of the Armenian Apostolic Church of the Georgian and Imeretian Diocese of the 1839-1840s .[1] During the first decade of the 20th century, the number of church parishioners reached 684.[2]
Renovation: In the 1950s the church was in need of renovation. Construction works were carried out in 1856-57 by means of the village society. The preserved construction inscription proves: "ԱՐԴԵԱՄԲ ՀԱՍԱՐԱԿ ԺՈՂՈՎՐԴՈՑ ԳԼԽ(ԱՒՈՐ)Ք (Յ)ԱՆՈՒՆ Ս(ՈՒՐ)Բ ՅԵՐՐ(ՈՐԴՈՒԹ)Ե(ԱՆ) ԱԼ(Ա)Թ(Ո)ՒՄ(Ա)Ն ԳԵՂՋ. 1857 ՇԻՆԵՑԱՒ Ս(ՈՒՐ)Բ ՅԵԿԵՂԵՑԻՍ".[3] As of 1885, the church was stony.[4] In 1899 the church building was damaged by an earthquake.[5]
Architecture: The church is a stony building with wooden cover.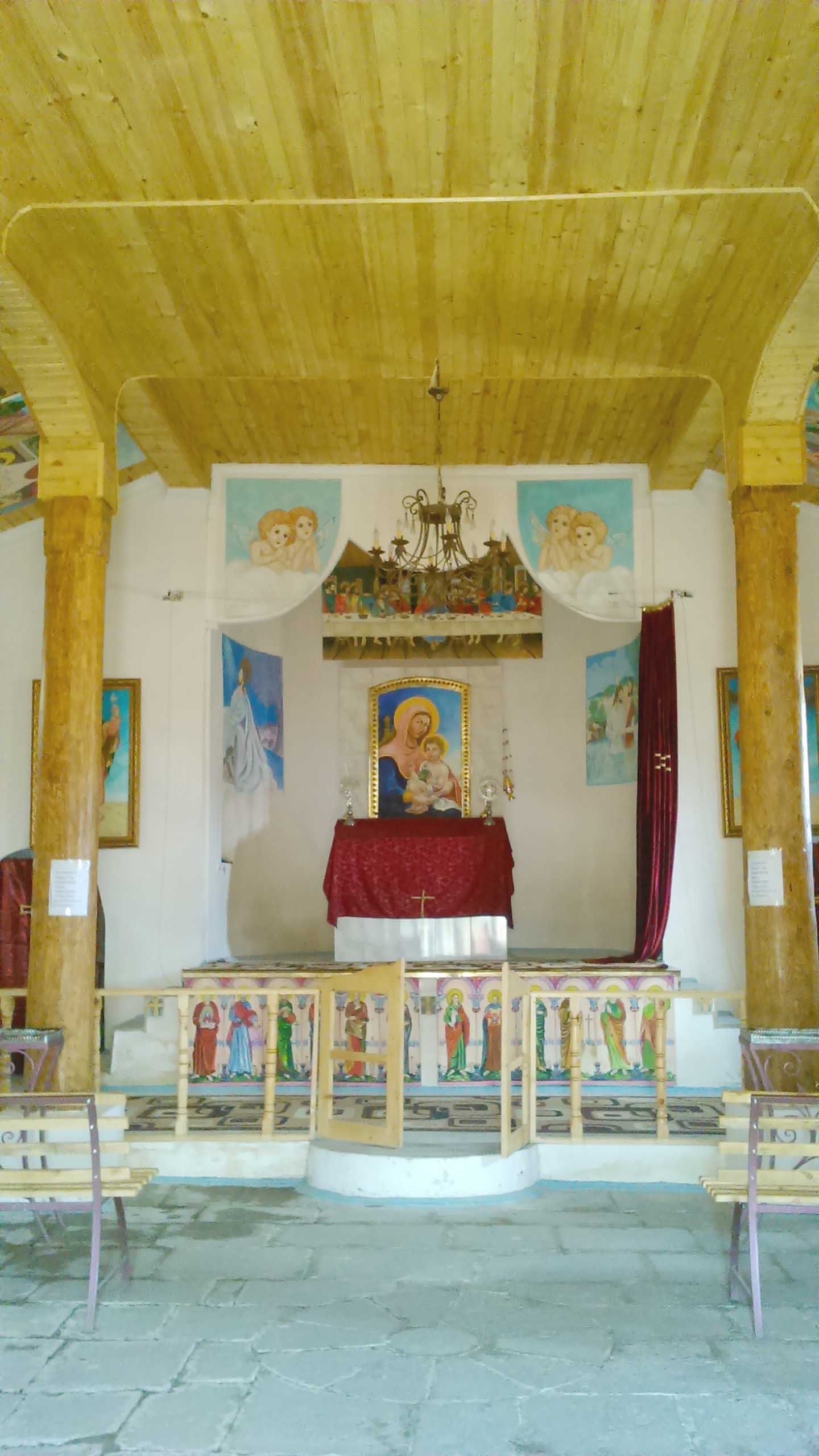 Three sails of the roof are veneered with sheet-lead. It belongs to the triple nave style. The total dimensions are 15.75x9.2m. The transom is on top of the western entrance, and to the left there is an Armenian inscription. The inner space walls are plastered and painted, and in some places are visible frescoes. The Altar decorated with frescoes is located in the eastern part. The ships of the hall are separated from each other by wooden pillars. The chapels are on the right and left sides of the Altar. The ceiling is covered with planks. The font is located on the northern wall.[6] The entrance is open on the western wall. The belfry is built on top of the western façade. The main parts of the church are built of unpolished stone.[7]
Parish priests: Among the priests of the church of Alatuman village were Grigor Ter-Kerobyants,[8] Barsegh Ter-Nikoghosyan[9] (priested in the 60-70s of the 19th century).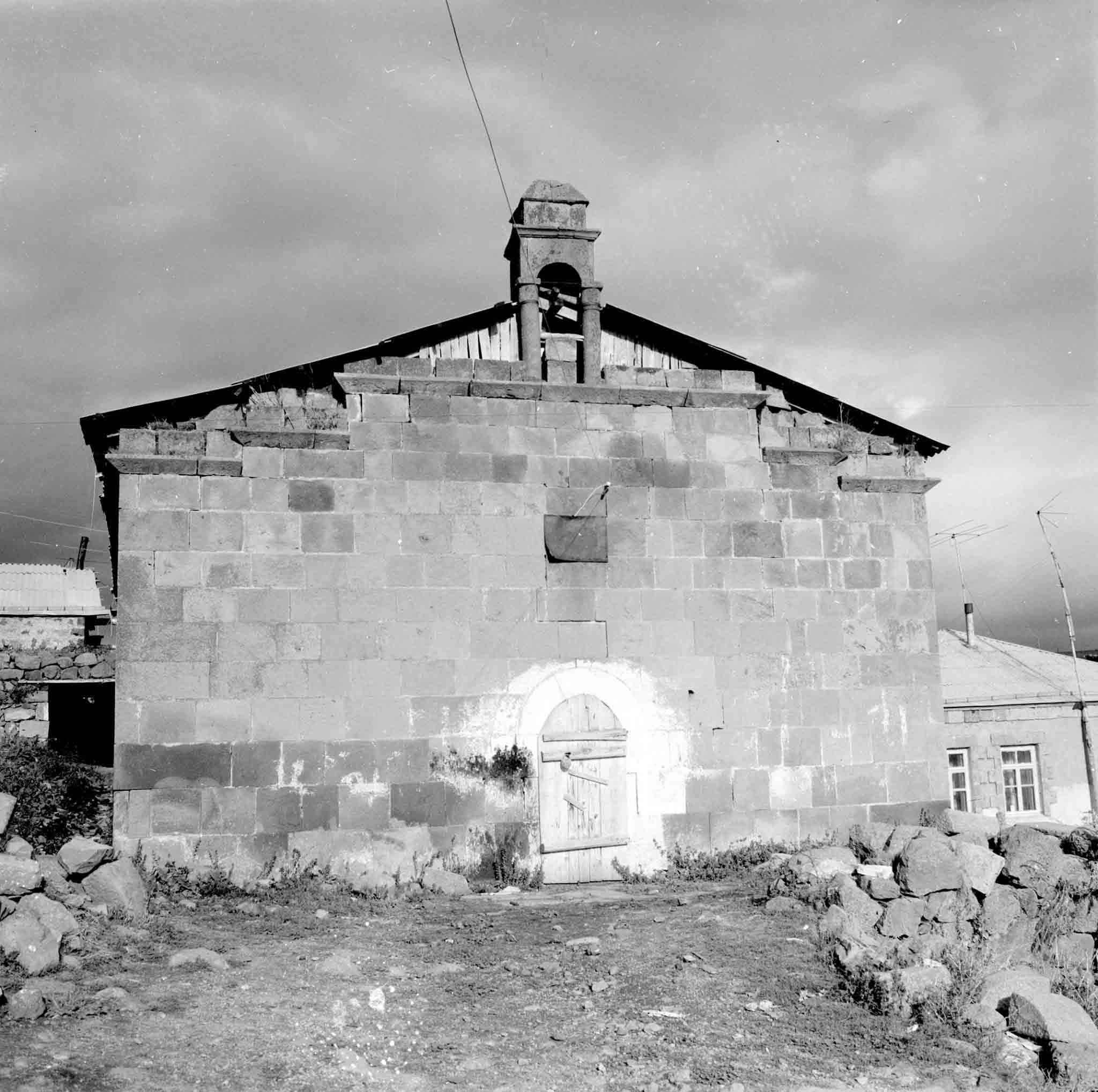 School: A mention about the parish school adjacent to the church is given in the archival documents beginning from the 60s of the 19th century.[10] In 1868-1869 the number of pupils in the school reached 30. It mainly operated at the expense of the local residents.[11]
Church Re-consecration: Though the church was standing, like many other Armenian churches it was also closed in the Soviet era and was in a sad state. The church renovation and the improvement of the church territory are initiated and implemented by Alik Makaryan, a benefactor from Javakhk by origin. In memory of the benefactor's father, khachkar is erected in the church yard.
In November 2013, by hands of the Primate of the Diocese of the Armenian Apostolic Orthodox Church in Georgia, His Grace Bishop Vazgen Mirzakhanyan and with participation of the General Vicar of Samtskhe-Javakhk and Tsalka, Father Babken vardapet Salbian, Surb Errordutyun Church was re-consecrated. After the Church's consecration, they celebrated Divine and Eternal Liturgy.[12]
Diocese of the Armenian Apostolic Church in Georgia
Armenian Historical and Cultural Heritage Research Center in Georgia
---