Surb Avetaran( The Holy Gospel) Chapel of Checherek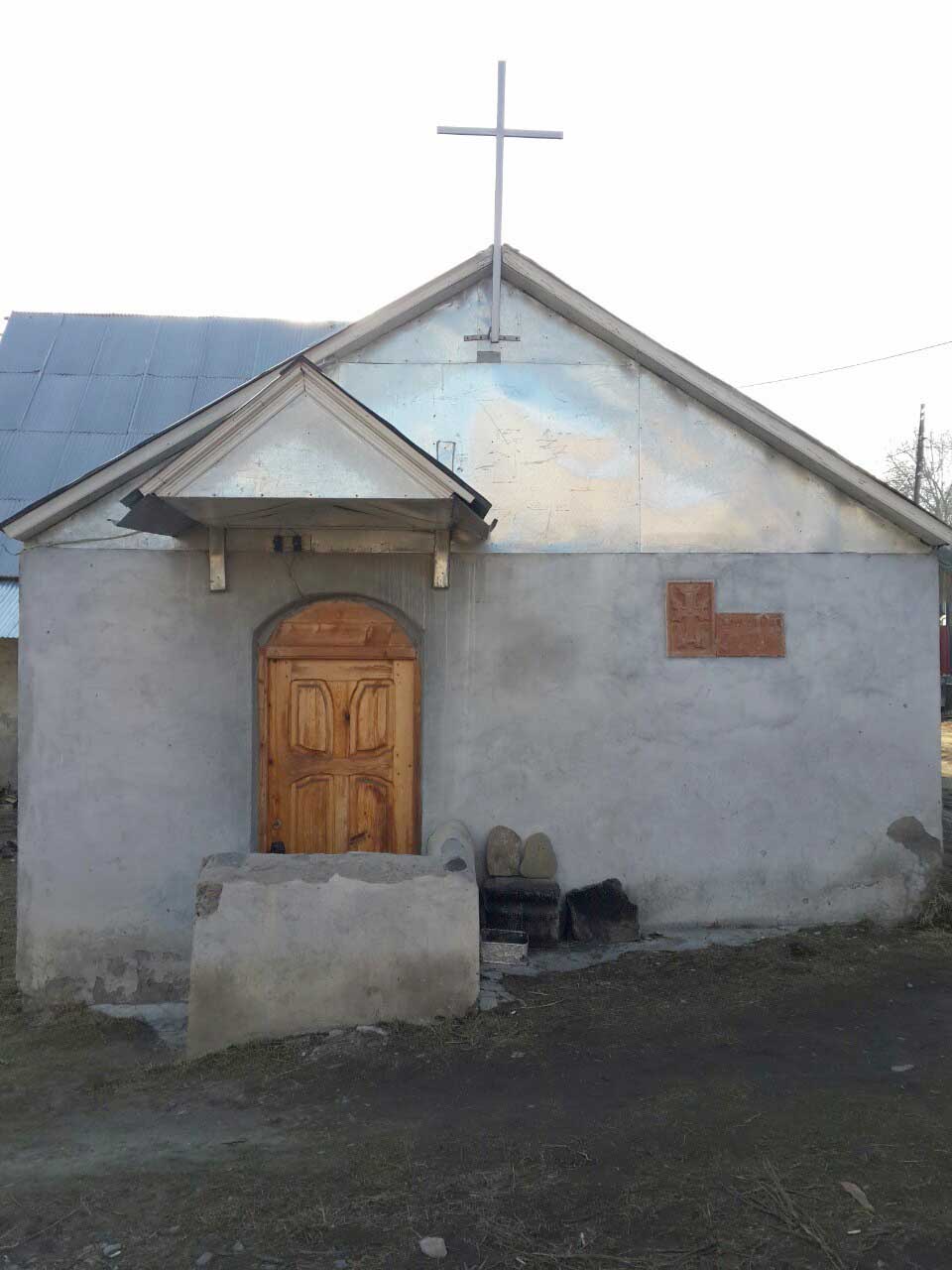 Founded in 2005
The village of Checherek (Chala) is 4 km east from Akhaltsikhe, about 300 m from the left bank of the river Kura (Mtkvari). Checherek is still famous for its sacred place called Surb Avetaran located in the center of the village and the illustrated manuscript Gospel kept there.[1]
Surb Avetaran Chapel: According to the monument expert S. Karapetyan, the building substituted for the church is a dwelling house with a roofed structure.[2] Surb Avetaran chapel has gained the reputation of a place of prayer thanks to the existence of the manuscript Gospel of 1745 . In 2005, by the initiative of the village resident Edward Hakobyan, the holy place chapel was restored.[3]
Architecture: The chapel has a square shape. The total dimensions are 5.7x4.6 m. The facade walls are plastered with cement solution. The walls are not decorated. The walls of the interior space are plastered and painted. The entrance is open to the western wall above which there is a covering. In the right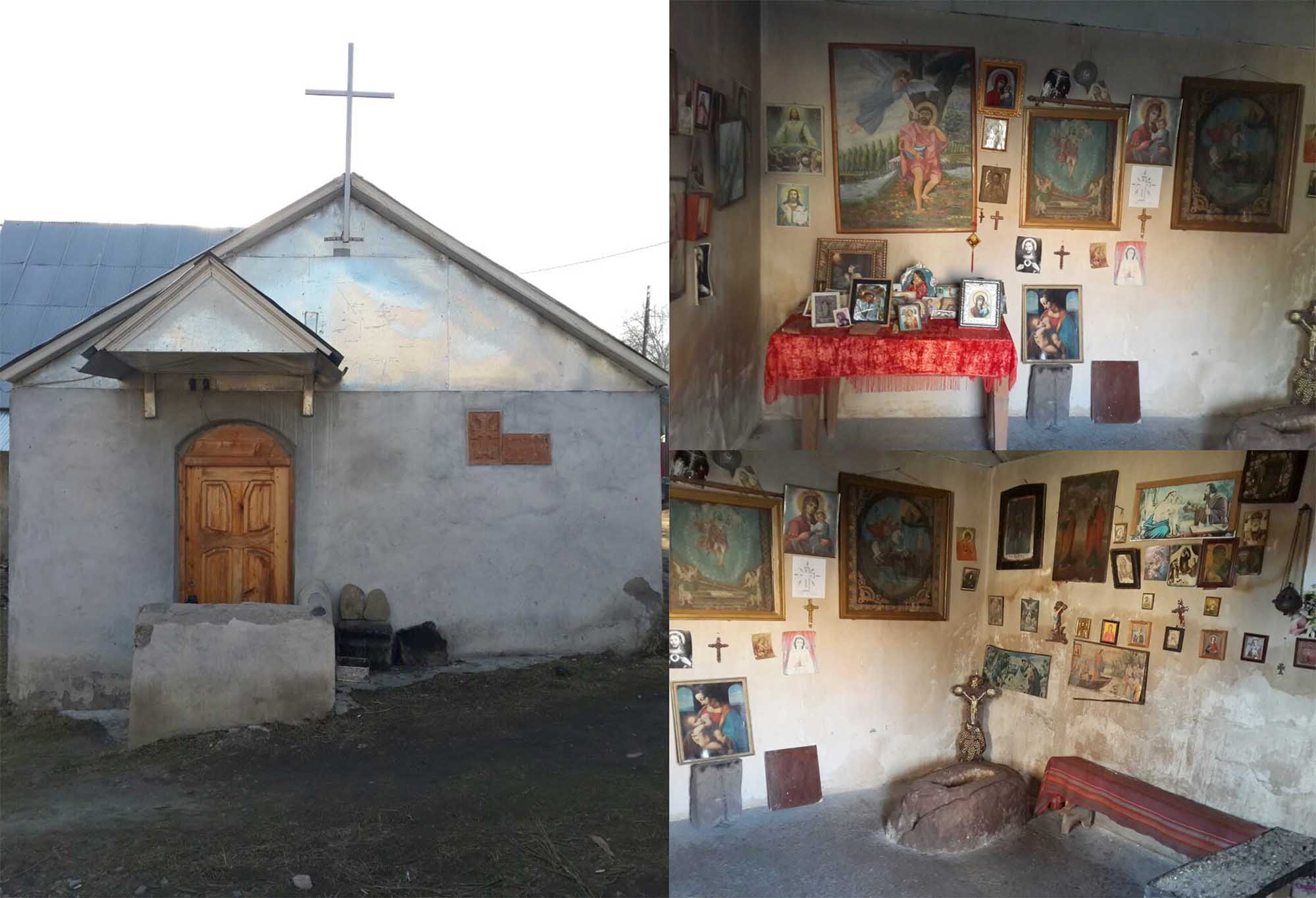 part of the western wall there is a khachkar (cross-stone) of red tuff recorded in Armenian. The double-slopping roof is covered with sheet-lead. On the left side of the carved doors, inside the wall, there is a khachkar(cross-stone) with a three-line Armenian inscription on it. "RECONSTRUCTOR | EDWARD | HAKOBIAN: 2005 ".[4]
Parish priest: As a rule, priests from Akhaltsikhe have been doing spiritual services in Checherek. Thus, as of 1885 the village did not have a church, there were 9 households which were pastored by the priest from Akhaltsikhe.[5]
Cemetery: It is spread on the north-eastern edge of the village. The oldest tombstones are inscribed and refer to the mid-19th century.[6]
Diocese of the Armenian Apostolic Church in Georgia
Armenian Historical and Cultural Heritage Study Center in Georgia
---