Pokr Gondura - Srbots Ghevondyants Church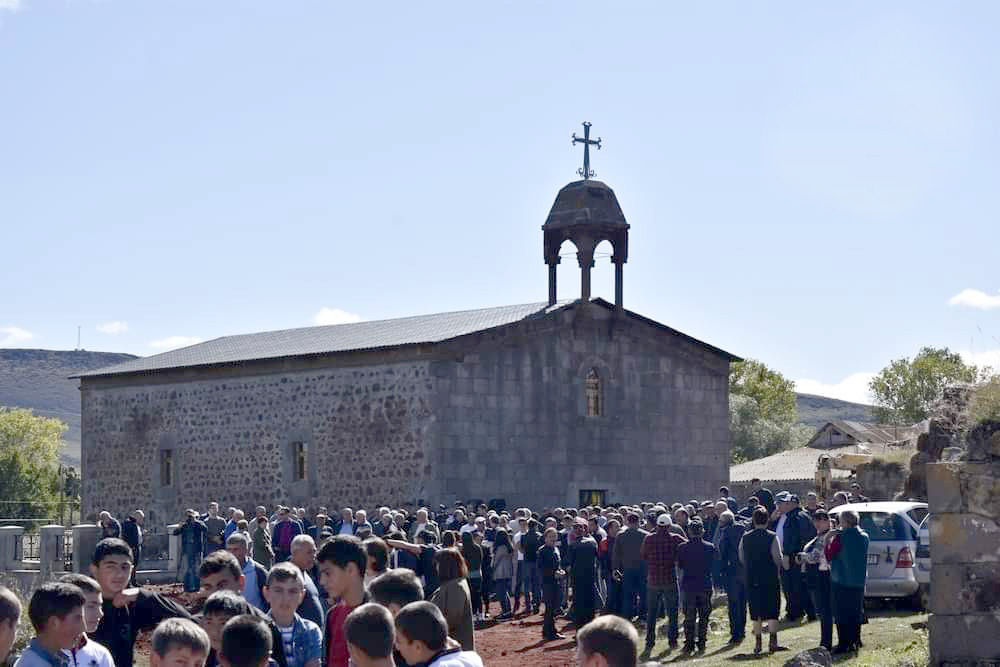 Srbots Ghevondyants Church: since the 1850s, the church has been mentioned many times in various documents under the name of St. George (Surb Gevork) church of Pokr Gondura village. Since 1869 the church was renamed to St. Ghevondyants church. It is clear that from 1868 to 1869, the church was renovated and re-consecrated on that occasion and renamed.
The church, on the top of which western facet ends with a ridged cowl cruciform belfry, was built with sacred (the western facet) and raw stones (the other three facets) and with quicklime.
Srbots Ghevondyants church was renovated again with the means of the local residents and support by the benefactor Tachat Vardapetyan, who was born in Gondura and now lives in Armenia. In 2019 the church was re-consecrated by His Grace Bishop Vardan Navasardyan.