Surb Hripsime (St. Hripsime) Chapel of Sazel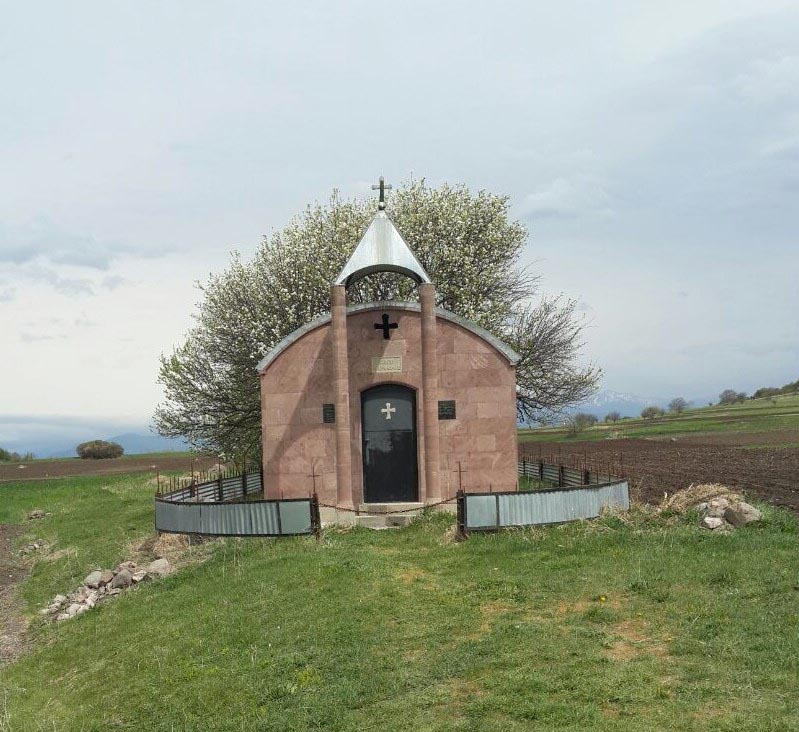 Founded in 1990s
Church construction: A short way from Surb Khach Church (The Holy Cross) of the village of Sazel there is a holy place on which a chapel like simple building is built. In the 1990s in the territory of Sazel, in the area of so called "Pos arter (hole fields)'' the chapel named St. Hripsime was later built on the stone found there which was considered to be sacred.[1] It was built and consecrated on April 2, 1998 on the initiative of Marlen Hambardzumyan.[2]
Architecture: The chapel is built of polished tufa in the extended quadrangle form. The total dimensions are 5 x 3.98 m. There are no ornaments on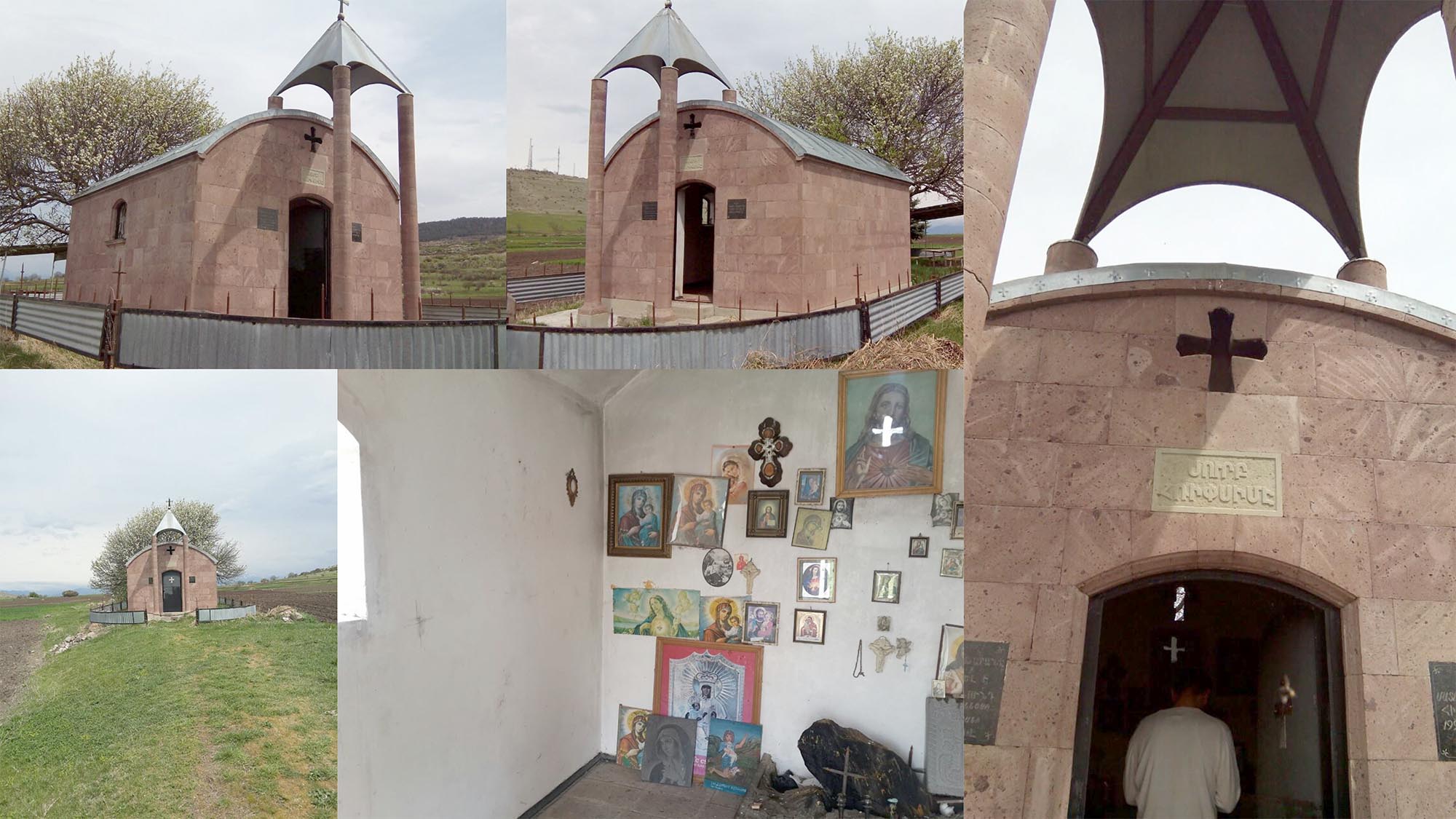 the facades. The arched entrance is opened on the western wall, bordered by three slabs with Armenian inscriptions. There is a four-column building adjacent to the western wall, which plays a role of a covering. The covering is arched covered with sheet-lead. The interior walls are plastered.[3]
Khachkar (Cross-stone) devoted to the victims of the Armenian Genocide : On April 23, 2017, with the blessing of the Primate of the Diocese of the Armenian Apostolic Church in Georgia, His Grace Bishop Vazgen Mirzakhanyan ,by hands of the spiritual overseer of Akhaltsikhe region Father Hakob friar Sahakyan and the pastor of the Akhaltsikhe regions priest Torgom Vardanyan, the blessing ceremony of the khachkar was held in the yard of the St. Hripsime chapel in the village of Sazel in the Akhaltsikhe region. The khachkar was erected in memory of the victims of the Armenian Genocide in 1915 under the patronage of the village resident, benefactor Martiros Soghomonyan. The sculptor is Hamlet Manasyan.[4]
Diocese of the Armenian Apostolic Church in Georgia
Armenian Historical and Cultural Heritage Study Center in Georgi
---