Presentation of Valerian Markarov's "There, behind seven mountains" novel at the "Hayartun" Center of the Armenian Diocese in Georiga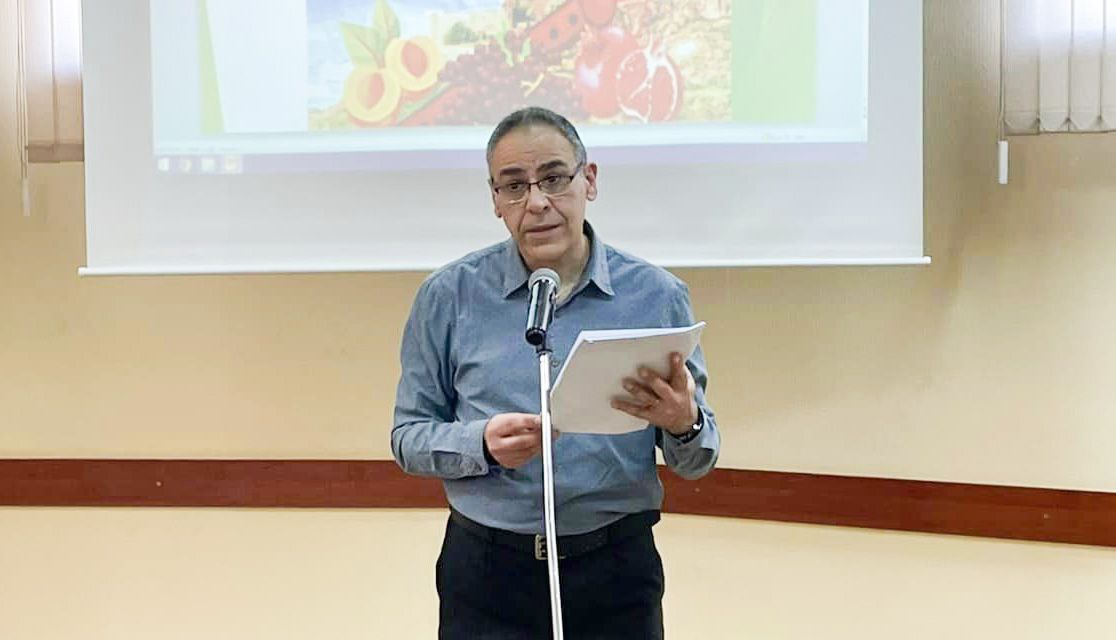 On March 12, 2023, with the blessings of the Primate of the Armenian Diocese in Georgia, Rev. Father Archimandrite Kirakos Davtyan, a well-known novelist, author of many books, presented his new novel "There Behind Seven Mountains" at "Hayartun" Center. In the hall full of attendees were creators of different nations and just readers.
The motive of the author's above-mentioned work was his soul's aspiration. The author who was brought up with a foreign language education and lived in different countries, as well as wrote about the life and history of many peoples of the world, had the willingness to write about Armenian and Armenians during a short visit to independent and revived Armenia; the trip which internally, by the will of God, obliged him to write about and for his parent nation.
The above-mentioned book of Markarov, who is a historian by his educational background, is dedicated to the cruel fate of an Armenian family that fell victim to the Turkish massacre in the Taron province of Western Armenia. It seems to be a familiar topic, there are hundreds of thousands of such cases, but the great ethnographic work done by the author, the description of folk traditions, customs, everyday life, nature, and routine done with high literary mastery made the content of the book invaluable.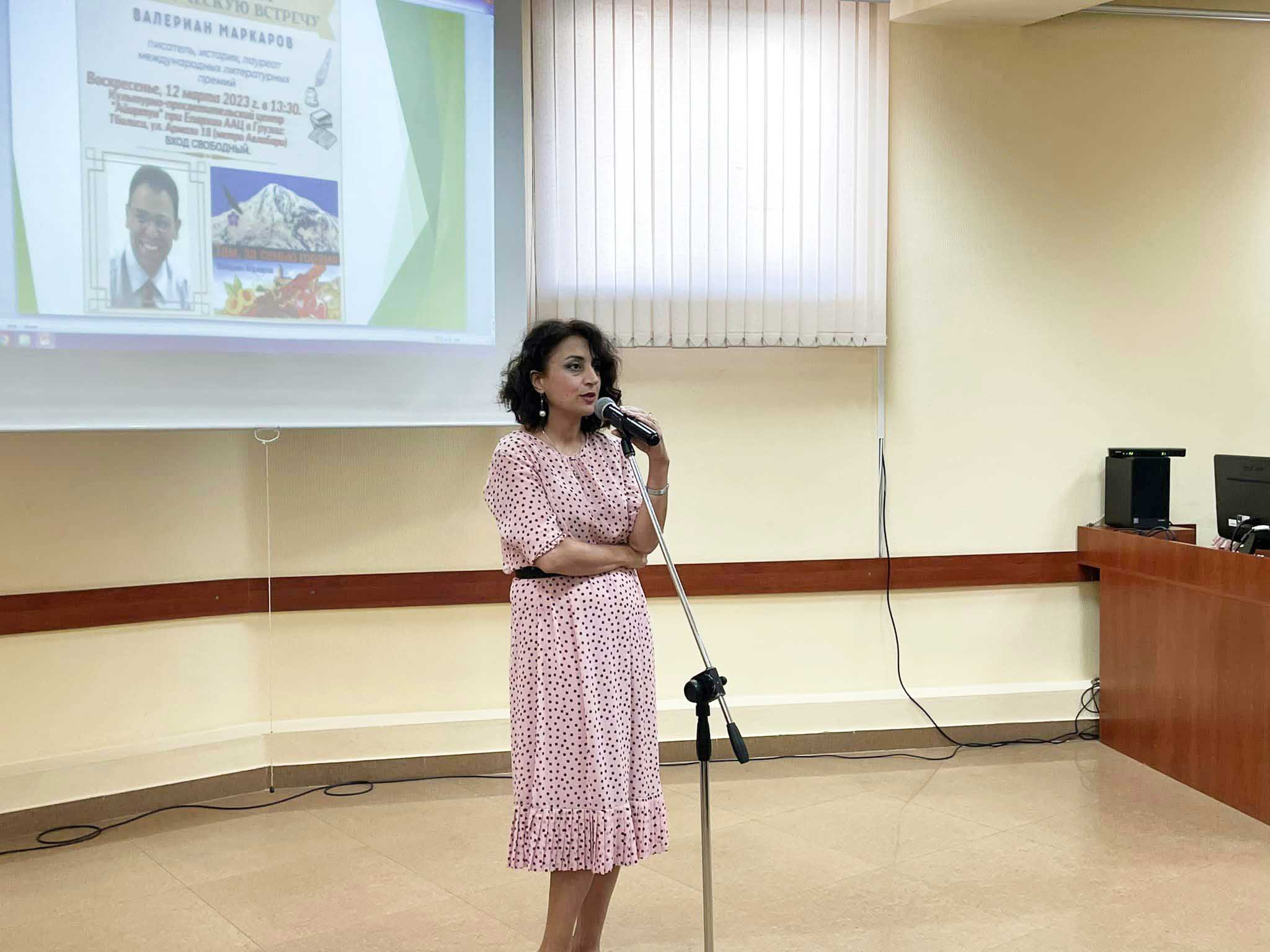 Eugenia Markosyan, Director of the "Hayartun" Center gave welcoming remarks and journalist Yekaterina Minasyan presented Valerian Markarov's life path and literary activity, referring to his aspiration towards Armenia and the Armenian.
The passages from the novel read by Valerian Markarov were extremely impressive, with a combination of music, pictures, and the author's words, taking the audience again to the tragedy of the great Genocide and massacre of the Armenian people. The hall was stunned, wide-eyed, plunged again into the twists and turns of history, taking the path of migration, bringing the survivors to the refuge, Tbilisi.
At the conclusion of the event, poet-translator Marina Kirakosyan-Mosesova, literary critic Kote Dumbadze and others made speeches expressing their appreciation and gratitude. For the most interesting of the many questions addressed to the author, the artist Eugenia Parsadanova received the book "Everything has its time" ("Всему свое время") with Valerian Markarov's autograph.